Welcome to the Jungle!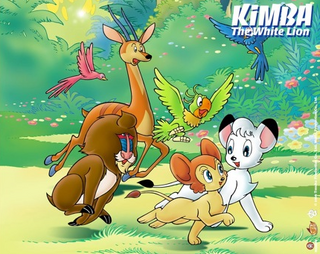 Jungle Emperor Leo Wiki is an encyclopedia about everything related to the Jungle Emperor Leo series, including Kimba the White Lion. The wiki format allows anyone to create or edit any article, so we can all work together to create a comprehensive database for fans of the Jungle Emperor series! You can help by adding new pages, such as for the characters, or expanding the stubs. Please spell check when write new pages. Thank you!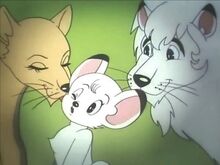 What I try to appeal through my works is simple. The opinion is just a simple message that follows: "Love all the creatures! Love everything that has life!" I have been trying to express this message in every one of my works. Though it has taken the different forms like "the presentation of nature," "the blessing of life," "the suspicion of too much science-oriented civilization," anti-war and so on.
Generations have come to love this little white lion cub and his message of peace. The "Godfather of Anime" was a master storyteller and his legacy lives on. Thank you for stopping by and we hope you'll join us in helping build this database. If this is your first visit, please check out the Community Portal which will give you an overview on how wikis work and what you can do to help. Thank you.
USEFUL LINKS
Featured Article
Leaving this space here to have a featured article later.